CHORUS GIRL PERFORMANCES – ENTERTAINMENT FOR EVERYONE!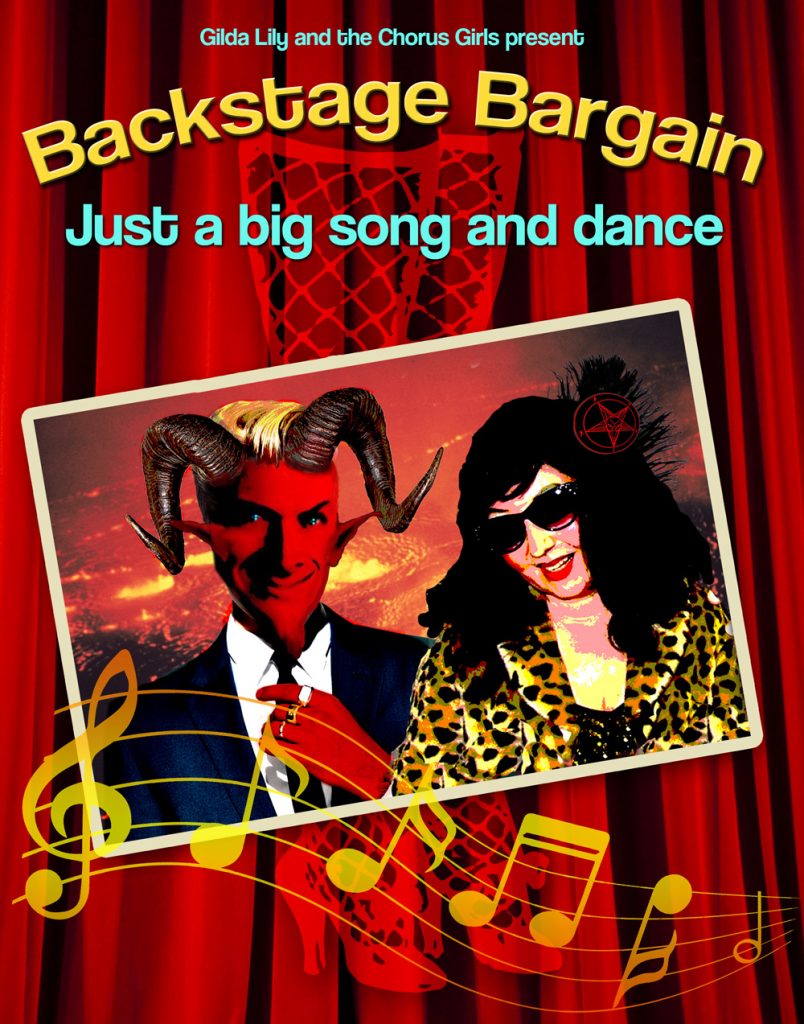 900 McGill Road, Kamloops, British Columbia
---
Show Times and Ticket Purchase:
---
The Gilded Lily: "Backstage Bargain"
This is the tale of Gilda Lily, a showgirl born just before the 20th century and making her way in vaudeville. Feeling that her trajectory toward stardom is too slow, she strikes a deal with the Devil.

Her story, and that of her troupe of singers and dancers, is told through an entertaining melange of acting, song and dance to the music of popular and musical theatre genres from the early 1900's onward through time.
This production features ten performers in a singing, dancing, acting and high energy performance of popular entertainment from the 20th century!
---
The Chorus Girls in the news!